There are several varieties of about the legend for coffee origins. Like in many other cases when it comes to legends also the legend about the coffee has undergone many transformations. Legends certainly are more imaginary than historical data, no matter how contradictory those data are they often depended from the country from where they come. Therefore we are disposed to accept and to share those with you. We present two of them. First the one which is published more frequently and perhaps the most famous, which we accept as ours. But will let you to choose which of them would prefer.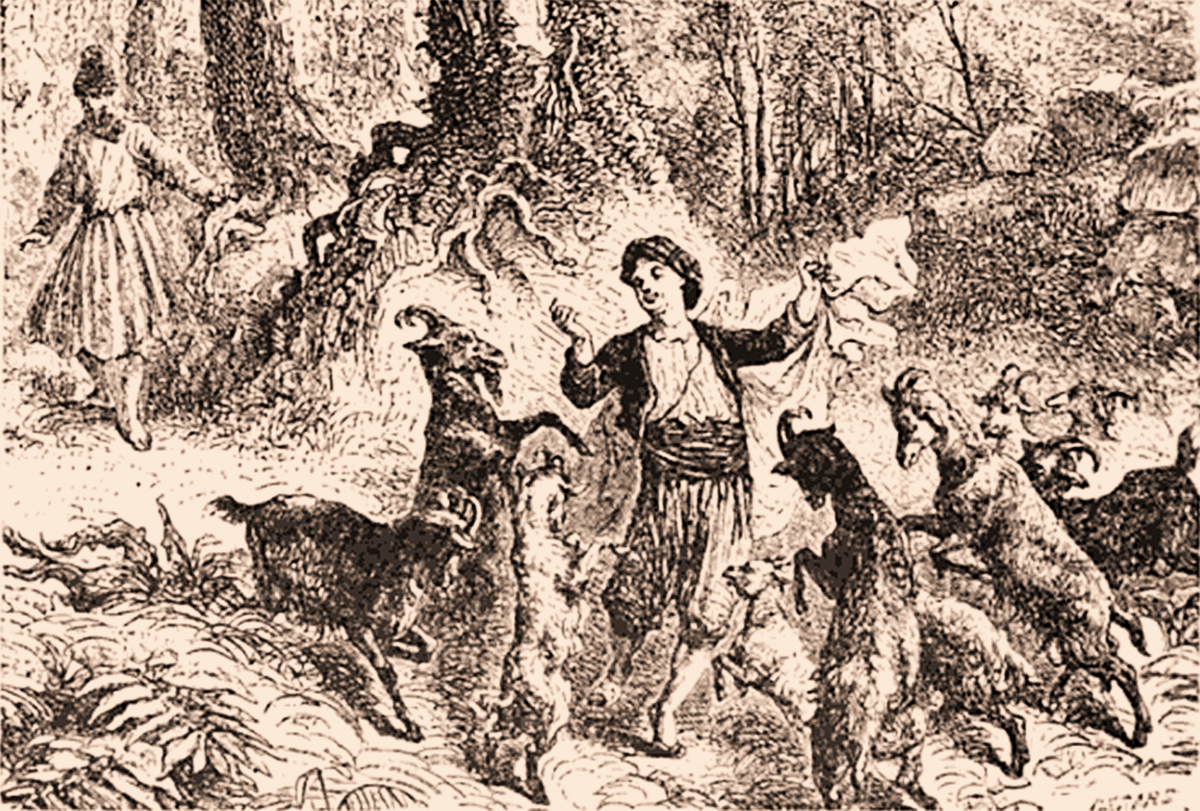 Legend in our free interpretation was written by European writers of the 17th century.
The most popular legend leads us to ancient Abyssinia, today's Ethiopia in early 850 (9th century) when Kahlid Abyssinian a goat herder from Galla tribe was guarding the flock of goats. Tired after walking after the flock all morning, decided to make a break in the shade, to hide himself from the hot afternoon sun. He was resting and watching goats with one eye open. He was repeating the same thing every day. He noticed that the flock of goats was more active when they were near a bush with red berries, bright green leaves which were unknown to him. He realized that hyperactivity came after eating the red berries.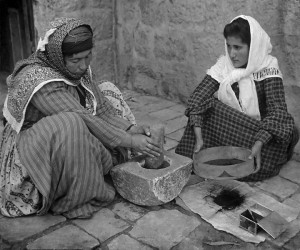 So he decided to try the unusual fruit, but was surprised when he noticed that the energy returned to him after eating those red berries. When he returned to his village he decided to share this experience with high priest. Priest didn't react as Khalid expected. Priest called these barriers "the devil's fruit" and "demonical". Priest threw couple of the red berries into the fire. Room was instantly filled with beautiful scent and new unknown aroma. This attracted the attention of all present villagers and especially the high priest's attention.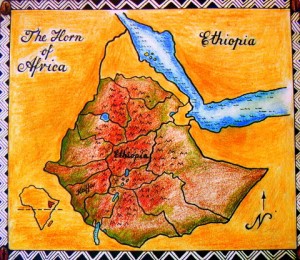 He asked his assistants to remove berries from the fire, in order to give closely look to the berries. Assistant took hot berries and put them into water in order to cool them first. But water changed the color. High priest decided to taste the water since the aroma was irresistible. New drink was so delicious and effective, he declared it miracle. Since then priest and monks soon started to use this beverage to stay awake during extended hours of prayer. Coffee was born. This drink very quickly was spread around the world in next few centuries and soon came to us, for our great satisfaction.
Another legend, little shorter about the coffee, says that it was an Arab named Omer who was persecuted in the desert with his friends to die of hunger, thirst and from the merciless sun of the desert. Omar had cooked to his own friends whatever he founded in nature, including unknown plant fruits which was later called "Mocca" according nearest town Mochi. The drink had held in life thus people and their survival is interpreted as a sign of God's will. The new drink was name "quahwa", which literally means "the think that prevents from sleep".